Author: Jess Holloway
Published: 2019
Imprint: (kV) Series
Format: A5 Booklet
Features: 2 colour risograph
print on coloured stock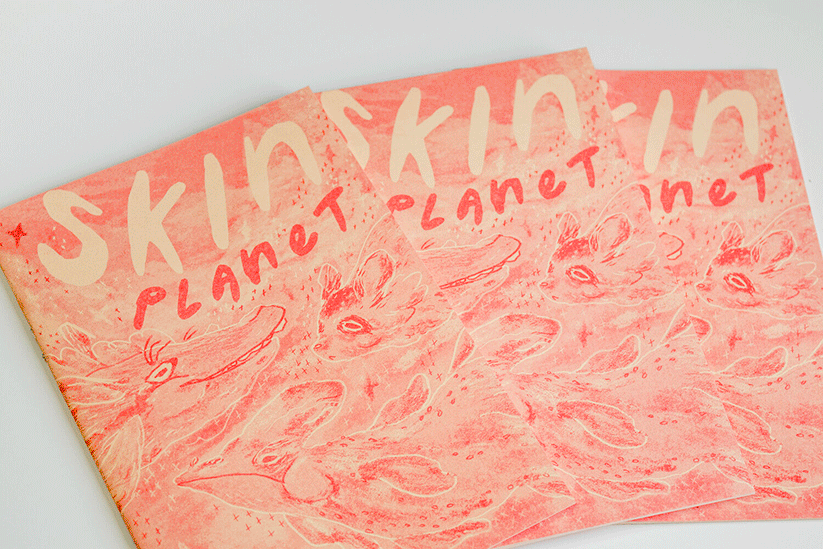 Description: Skin Planet explores the three main planets of space - Goat head planet, Lemur planet and Bird neck planet. They each have their own purpose up in the vast expanse of space, such as the creation of life, eating the stars and throwing up new galaxies, and laying eggs that hatch into milky ways. What could go wrong if these three planets were to pass through each other's orbit...